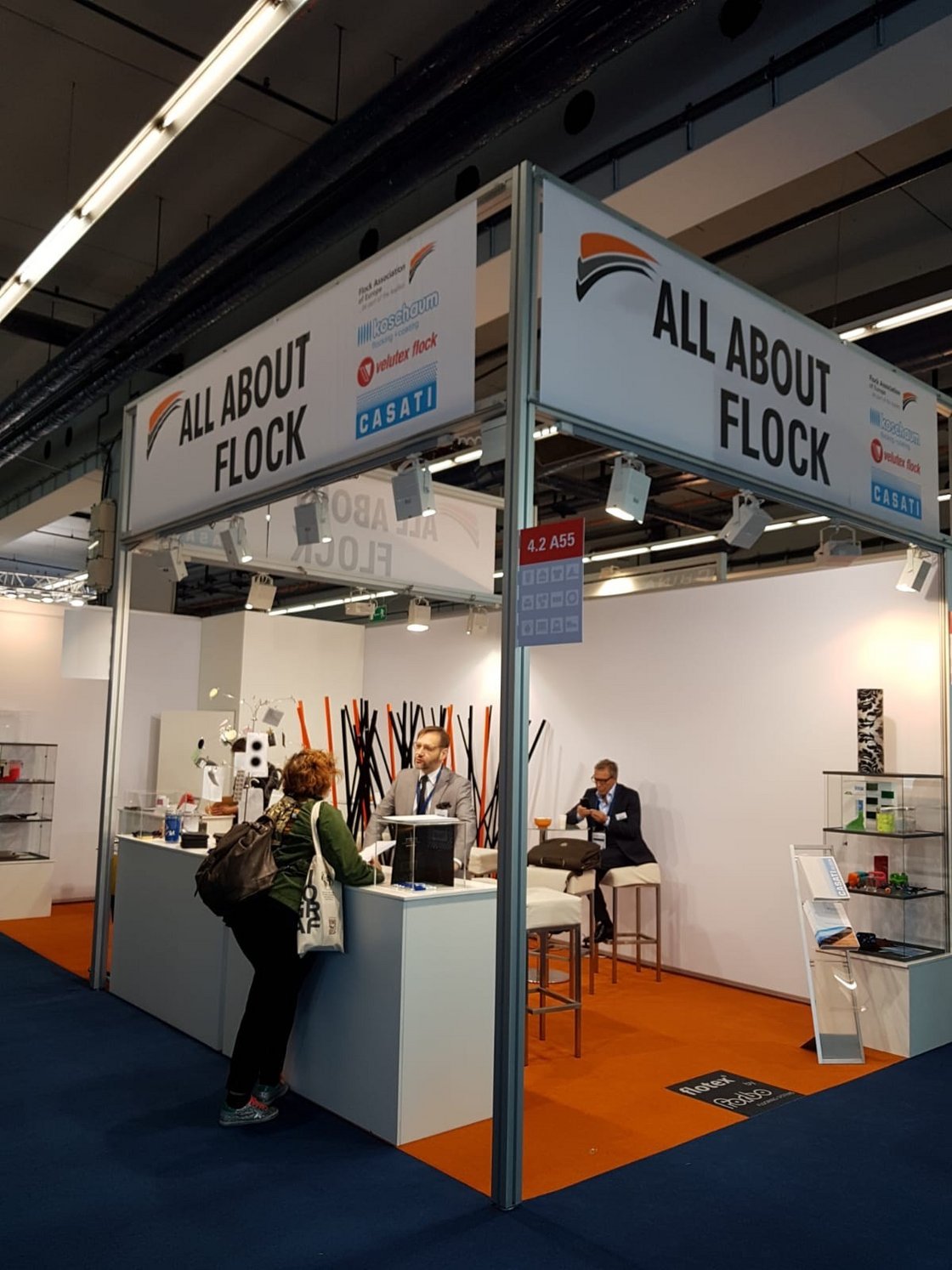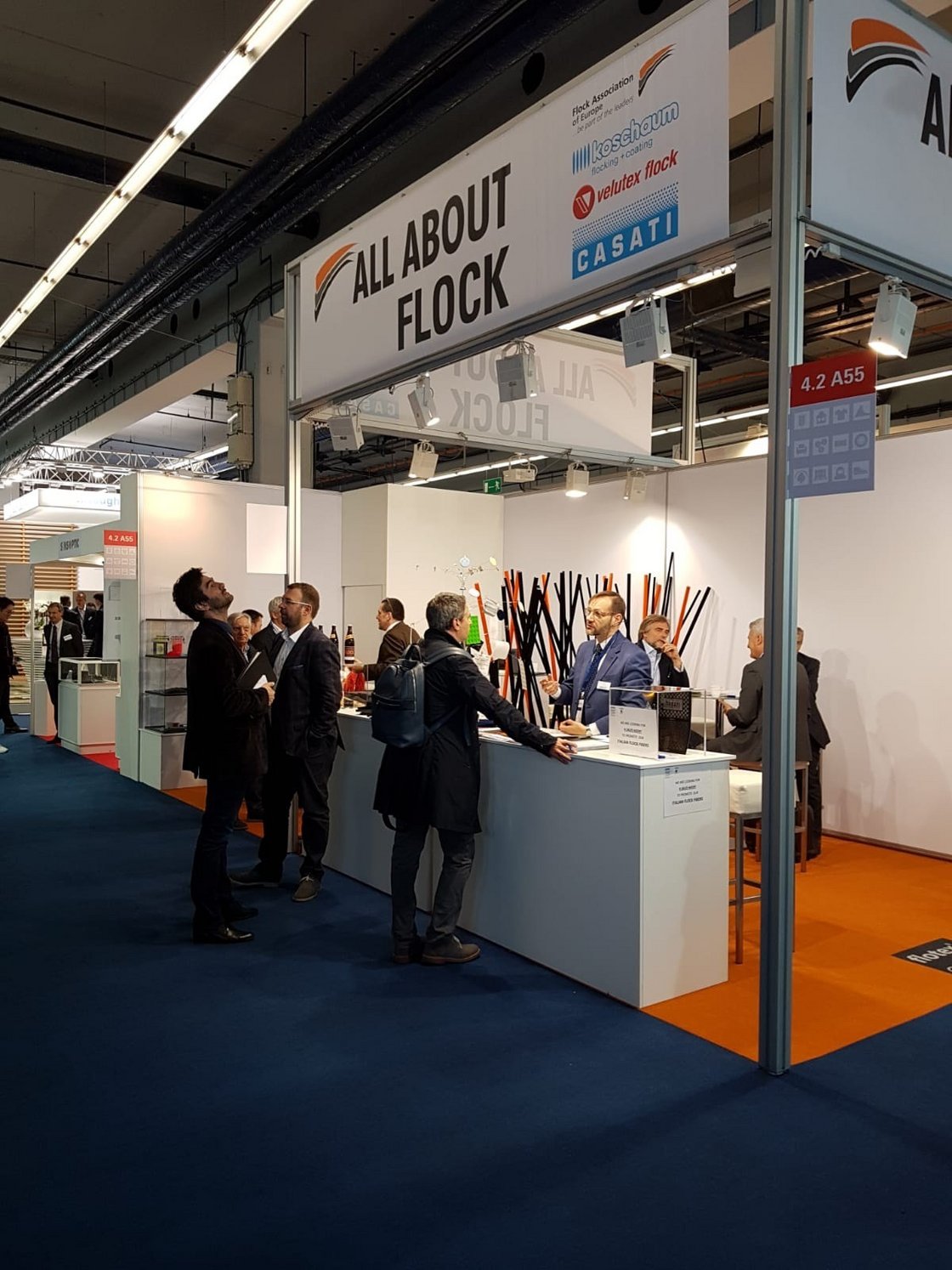 Techtextil is the leading international trade fair for technical textiles and nonwovens showing the full range of potential uses of textile technologies.
At Techtextil and Texprocess the textile and apparel industries displayed from 14th to 17th May, 2019 their most progressive side and even in challenging times still inspires a positive mood throughout the sector as a result. Record numbers of exhibitors and the highest levels of international participation to date have once again confirmed Frankfurt as the sector's global marketplace. The Flock Association of Europe exhibited together with the members: Koschaum GmbH, Fratelli Casati s.n.c. and Velutex Flock S. A. at the Techtextil 2019.
Around 47,000 visitors came to the trade fair with 1,818 exhibitors from 59 countries. They all came to the Frankfurt exhibition grounds to learn about the most innovative products in the field of technical textiles and the latest processing technologies.
The Techtextil 2019 was again a successful trade fair for the association and their members.