24th intern Flock Symposium 2017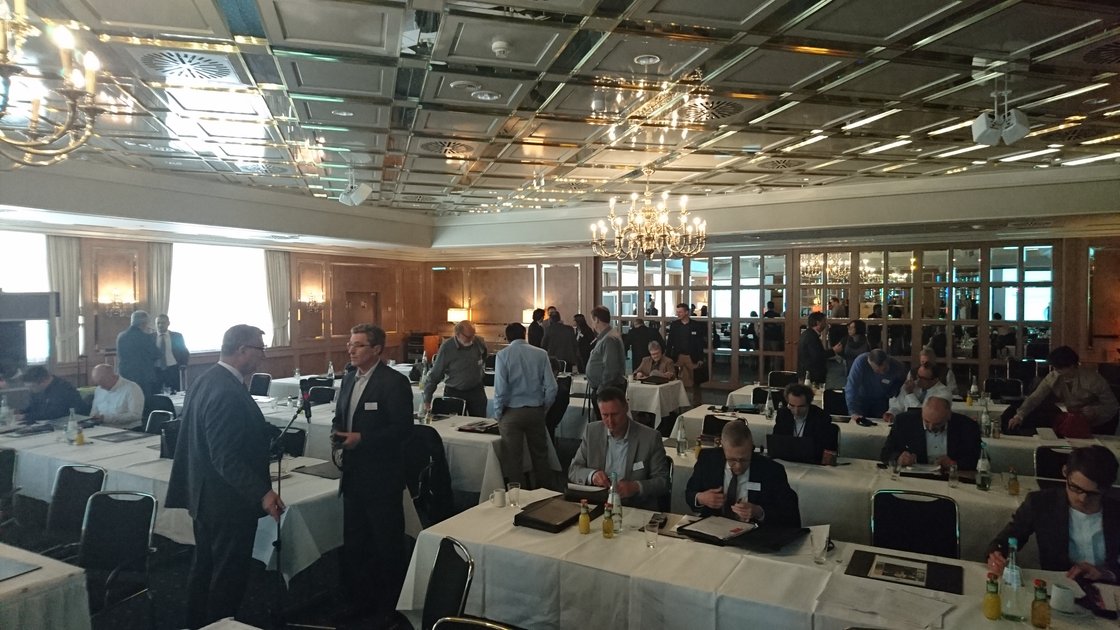 ALL ABOUT FLOCK 28.-29. March 2017 at the maritim Hotel Stuttgart
For the 24th time, the international flock industry met for the symposium. Our symposium, which takes place every two years, was our first guest at the maritim Hotel in Stuttgart.
Our varied program with specialists from the flock industry, automotive industry and web marketing was very enthusiastic among the participants. The 64 participants from Europe and Mexico used the break times primarily for "networking" and exchanged views with manufacturers, customers and suppliers.
The main topics of this year's presentations were flocking in the automobile and cargo ships, multi-colored 3-D flocking without masking, international freehand deals, flock industry tops and flops, innovative flocking machines and web marketing for the flock industry. The presentations met with positive feedback from the participants.
The symposium also included the 2017 Flock Association of Europe General Assembly. Here, a new orientation of the association was discussed, the new board was elected and other important associations were appointed. The excursion took us this time to CHT R. Beitlich GmbH in Dusslingen, where all participants could take part in a very interesting factory tour. In the evening we went to a spectacular knight's meal at Hohen Neuffen Castle.
The Flock Symposia takes place every two years and provides a platform for all those who are related to Flock.